EXPERTS IN SERVICING & RESTORATION
Our watchmakers have been Rolex trained and have over 30 years' experience.
Working closely with reputable watchmakers in London, Simply Jewellery we are focused on providing a quick and trustworthy watch repair service.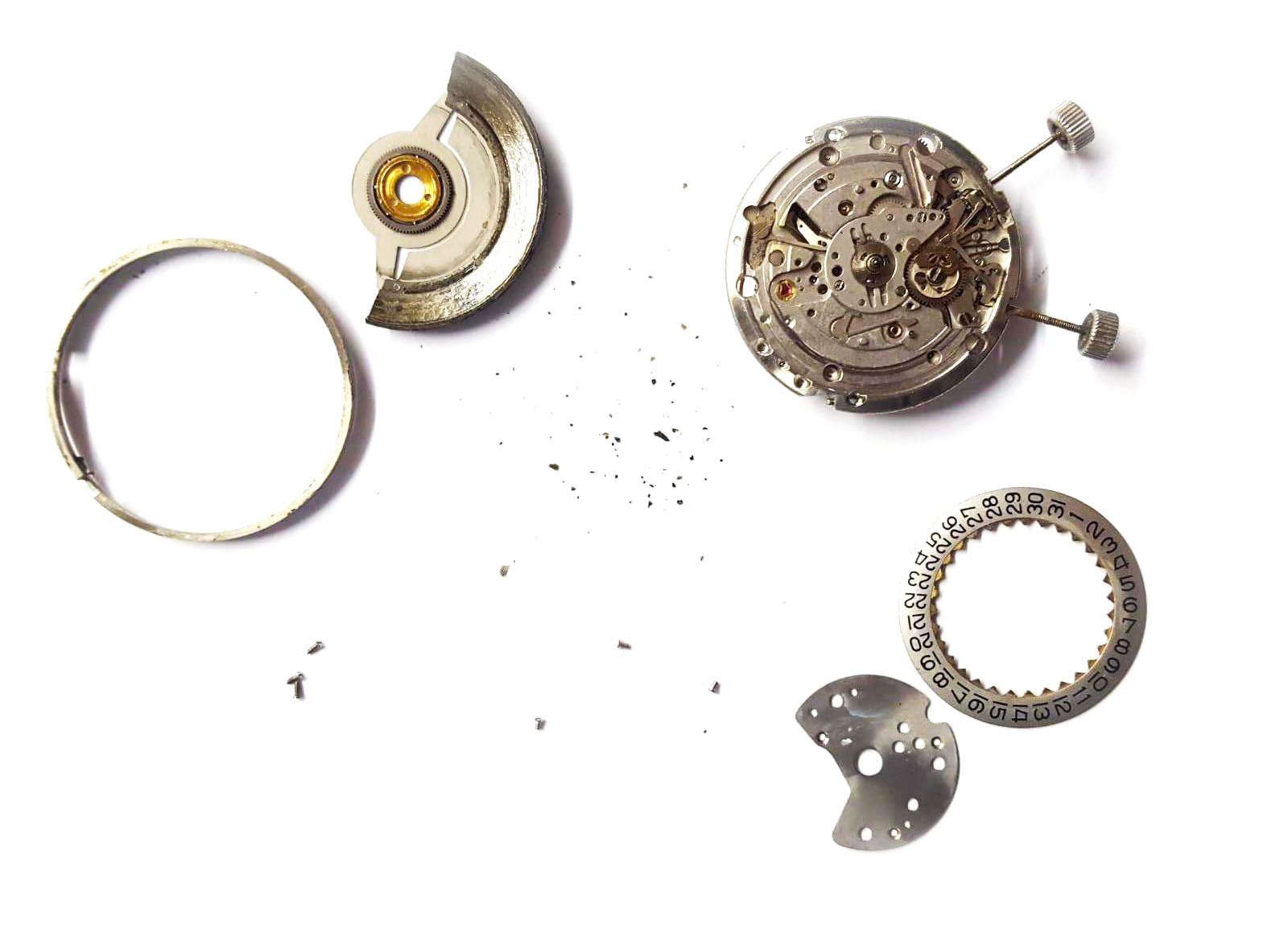 ---
Receive your free quote and choose a collection option that best suits you.
Once our watchmaker receives your watch, we will first carry out a complimentary, no obligation inspection to confirm the work required.
You will be able to liaise with our watchmaker to discuss the work required with an exact price and the process begins!
You will also receive regular updates regarding the status of your repair.
We understand the sentimental value your timepiece holds and therefore aim to complete your repair within 2 weeks or less!
---
Check out our watch model list to view watches we frequently work with, please include your watch brand/model in the message box. For more info email us at enquires@simply-jewellery.com
---
A reputable, consistent and high quality jewellery repair service.
Jewellery Repairs
You can trust that at Simply Jewellery, no jewellery repair problem is too difficult.
Our passion for fine craftsmanship translates into the quality of our work, as we strive to ensure our clients are completely satisfied with their repair.
From diamond or gemstone replacements to the restoration of vintage jewellery, our team of specialised craftsman can help!
Get a free quote.
Let's create something magnificent...
Bespoke Jewellery
Simply Jewellery believes that every piece of jewellery you wear tells a story, and we want to help you tell yours. Collaborate with our designers to create a one-of-a-kind piece that reflects your vision.
Understandably, creating a custom piece be overwhelming, we are experienced at simplifying the process and making even more complex designs possible. By combing our dedication to artistry and fine craftsmanship with our passion for natural gemstones and diamonds.
Email bespoke@simply-jewellery.com to make an enquiry or simply complete our contact form.
Masters in watch Servicing & Restoration
Watch Repairs
Whether you are looking to simply replace a battery or restore a sentimental timepiece, our talented watchmakers can help.
All our watchmakers have been Rolex trained and have over 25 years' experience.
At Simply, our focus is to provide a fast, cost-effective and trustworthy watch repair service.
Click here to view our Watch Model List and our Watch Gallery.
Get a free quote...
We've visited this shop many times over the years - always a friendly welcome, efficient service and reasonable prices. But what I appreciate most of all is the fact that the owner never tries to just make a sale - instead he endeavors to ensure you leave with the most appropriate solution to your problem, rather than the one that is most profitable for him. - Mr Greenhough